Welcome to a unique musical expedition : With the world at your fingertips you can explore magical trance rituals of westafrica or Brazil.
You can virtually feel the deep emotional power of the tango and you may be seduced by spicy cuban salsa, a rugged kind of speedfolk with an eastern flavour, or by meditative soundsculptures.Let WeltWunder Records be your guide through Acoustic World Music Delights !
With navigating through a lot of infos and links you also get the possibility to listen to soundfiles of many artists. If you want to do this it would be helpful to download a

And if you like them, you may buy the music of many artists online.too
But now don't hesitate and start your musical expedition by clicking on one of the links underneath.
Have fun !
Dudu Tucci - The brazilian Trance-Specialist

Tango Real - Tango Argentino from Berlin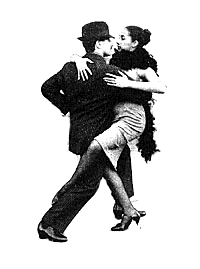 The specialists-corner with Salsa, Samba, Speedfolk and a lot of surprises !